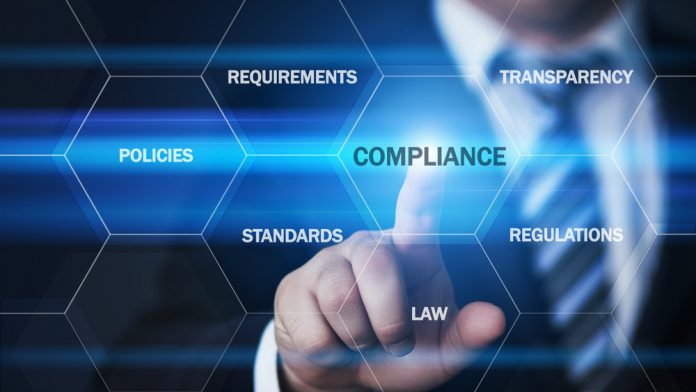 Certification Casino is an online casino regulation licensor that works in the global market for the operators of online casinos. For those planning to start up their own online casinos, betting sites, or white label solutions, they can get in touch with us for our consultation. We are a thorough and transparent consultation service helping entrepreneurs produce legitimate content in the online gambling sector.
We set the gold standard in online licensing with a casino market that covers the entire online community from the United Kingdom to America and across to India. If you need any help or advice, then use our services at Certification Casino and let's both take your online casino forward with great success.
Operating standards
When operators look to develop legitimate online casinos, there are many obstacles in their way and costs that many are unaware of from the start. At Certification Casino we set out a clear business plan with our customers with a free consultation that helps provide information and clarity to the process of online casino development and the checks that come from us to ensure the service meets the required online gambling standards to cancel out scam sites.
What we offer Online Casinos
Our work begins with content inspections. This is the main focal point of your service that will appeal to the players online. The content is both feature-based i.e., gaming and through service i.e., bonuses. We will perform inspections on plagiarism within the service to make sure there are no hidden spam. We make sure all details provided by you the operator, are sound and within the codes of conduct that is expected of legal sites. We will provide advice on improvement where necessary. The importance of meeting the standards is firm but fair. Should there be failings in producing a sufficient platform for gambling online, then operators will suffer delays and added cost which is something avoided through our service when opting for our free consultation.
Another aspect of our service is the legal compliance factor. To make sure your platform is compliant with legal standards and open to foreign legal jurisdictions. We audit platforms so they are in line with GDPR regulations. This also covers banking and currency security, third-party involvement, addiction awareness, and affiliate marketing.
Website security along with risk management checks are also carried out to help assist your business in fighting online cyber-crime.
Over the many years of our business, we have helped to reduce scam sites and reduce risks in online security through simple techniques that are outlined in our Risk Treatment steps.
Identify
Manage
Monitor
In the field of gaming, we set up RNG testing to make sure all RNG produced games are fair and programmed correctly. The algorithmic software used must be certified and non-corrupts and produce random calculations that are non-repeating. The tests also involve source coding which looks into the following measures:
Functionality
Gaming rules
RTP calculations
Gaming reports
Randomness
Fair play
Code sequencing
With general platform testing, we examine logistical threats and physical ones. We make sure that once all gambling protocols are correct, that the foundations of the online casinos are sound to house the features and services there that are the mainstay of the business.
Our security checks adopt the following:
System reports
Recovery, Continuity, and Backup
RGS Integration (Remote Gaming System)
History and Logs
Accounting Protection and Registration
These checks also incorporate player management platforms that look after gaming in the online casino sector, live sports betting sector, and any live online casino arenas with tournament servers that run separately but in conjunction with operator services.
Online Casinos Operating in Different regions
The online casino market we cover is global. We are here to help you outsource your platform to as many people in as many countries as possible. With our ISO/IEC 17065 licensing, you will have certification cover on both the online casino and the goods and services within.
Online Casinos in the EU
For operators of online casinos looking to break into the European market, they would need to go through the channels of the Malta Gaming Authority. We actually work alongside them in running the tests needed and your license will be signed off by then. For the EU markets, all licensing will come from the MGA and all tests carried out will be performed by our services.
We will also continue with the annual checks and tests until the license is due a renewal after 10-years.
Online Casinos in the UK
The online casino sector is governed by the UK Gambling Commission and our role is to test the operators that apply for the UK license. Just like EU testing, our work is throughout your 10-year license and upon renewal. With the UK licensing our testing is more stricter with failures on any level, no matter how small, leading to a failure. The UK licensing is seen by those in the industry as the more respected licensed and with it comes higher costing to obtain the validations you seek.
Online Casinos in Asia
The Asian markets are covered by the IAGR which is the International Association of Gaming Regulators. Because of how the laws work in Asia, there is no remote authority to grant licenses. Our online casino management can help online casinos develop a portfolio that can be submitted to the IAGR when applying for a license. This also applies to online casinos in India.
Our report will inform them of your business credentials, informing of testing results and recommendation upon successful reports. We will then counter sign the license, so you are able to apply in other foreign markets.
USA
In the United States, there is no regulatory body, businesses are unable to generate their own online casinos if they are registered within the US borders. For online casinos to be able to feature in the US market, they have to be based offshore and, in most cases, come from Europe or Australasia territories.
Much like the Asian market, our involvement comes in at the stage of presenting the operator with certification that all online casinos have been tested and passed all analysis. The license can be obtained through any EU body like the MGA or UK Gambling Commission.
Online Casinos in Canada
For access into the Canadian markets, operators of online casinos can either simply acquire a UK or EU license or they can seek approval from the Kahnawake Gaming Commission. They are the only official licensing body in Canada as they are exempt from Canadian federal law because they are based in First Nations territory.
Our role will be to provide certification if you plan to go directly with them. Otherwise, we will perform all testing that is done through the acquisition of either the EU or UK licenses.
Australia
As with the Asian market, there is no central regulatory body to govern remotely from Australia. Run by the IAGR, we will inform them of your business credentials, informing of testing results and recommendation upon successful reports. We will then counter sign the license, so you are able to apply in other foreign markets.
Online Casinos in New Zealand
In New Zealand, they have their own independent statutory body, the Gaming Commission New Zealand. Your online casino license will be submitted by them upon approval. Our role will be in a testing capacity that will help you to obtain the license focused on the NZ market solely.
Legitimate Online casinos
So far, our portfolio lists 67 successful applicants in over 5 years of business. Here is a list of successful applicants that have gone on to maintain long and successful ventures in the global online casino markets around the world.
Bet247
AllDaze Casino
Betiton
Casino Heist
Slots Galore
Casino Rainbow
Hot Hot Reels Casino
Sloth Casino