Is gambling online safe? This is a question that we get asked a lot, and we always reply with the same answer. Gambling at online betting sites, just as at online casinos, is completely safe, as long as you make sure that you know how to avoid any possible risks. We cannot deny that gambling at a betting website involves some type of risk, but there are a number of things you can do to ensure your safety, and we will provide you with all the information you need to know in this guide.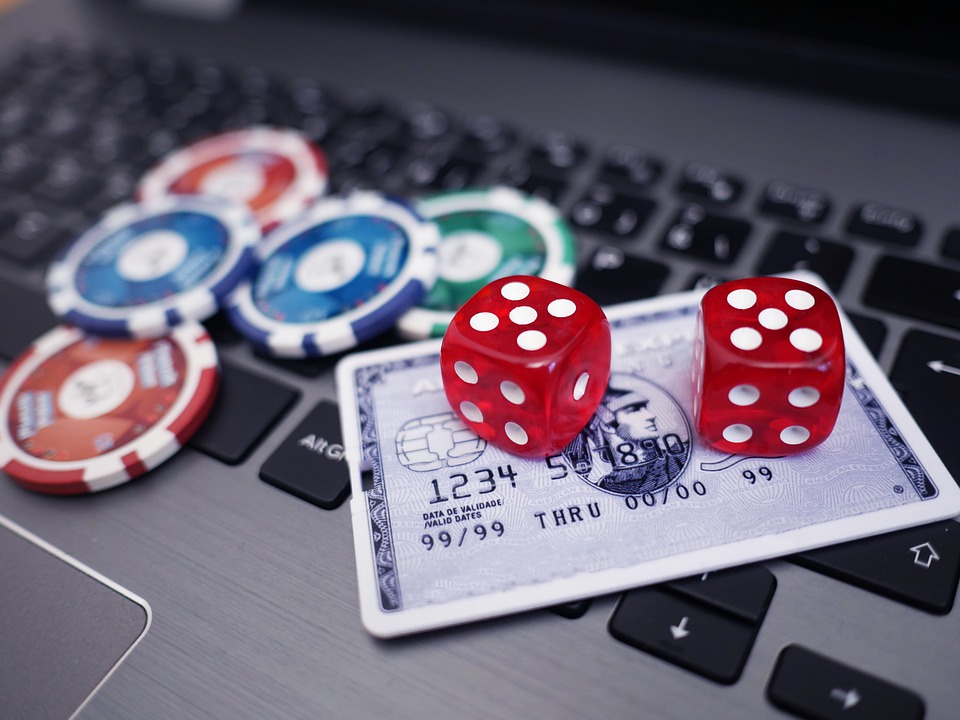 Getting Ripped Off at Online Sportsbooks
This is a common safety concern that we hear about often. Many people feel that they cannot trust online betting sites, and we actually understand why this is the case. Throughout the years there have been a number of online betting sites that have been guilty of all or some of the following:
Not honouring winning bets
Disappearing with customers' money
Taking ages to pay customers
Offering poor terms and conditions
The fact that such things happen reflects very badly on the online gambling industry. It really should not be possible for online betting sites to rip off their customers, but it is, and we are not shocked that it sometimes happens. There will always be people out there who would rather try to scam people out of their hard-earned money instead of making an honest living.
However, there is some good news and that is that your chances of being scammed when gambling at a betting site is pretty low. Although people have been ripped off by the betting site they joined, it does not mean that every betting site is unsafe to play at. In fact, we would go as far as to say it is the complete opposite.
How to Find Legitimate Betting Sites
A vital step to staying safe when gambling online is to stay clear of those shady online betting sites and find yourself a legitimate betting site. So, how exactly is it that you go about finding a legitimate betting site? Well, you will be glad to find out that it is easier than you expect, as long as you are willing to do some research. Before you sign up with a betting site that you like the look of, you should do a bit of research and check to see if it meets this criterion:
Has an established history.
Has a proven track record.
Holds a license from a reputable gambling authority.
Has not received a lot of recent negative complaints.
The third item on this list is really important. Any betting website that is not regulated and licensed should be avoided like the plague as it will not adhere to fair play. A licensed betting site has to comply with the regulations and rules that are laid down by their regulator, so are a lot safer to use.
However, just because online betting sites have a license, it does not mean that that they are 100% legitimate – some licenses are much easier to get your hands on than others and are hardly credible. This is why you need to check who they have been licensed by and how reputable that regulator is. For example, if a betting site has been regulated by the likes of the Malta Gambling Authority or the United Kingdom Gambling Commission, you can be sure that it is a legit and safe betting site since these are two of the best gambling regulators around at the moment.
Having a long history is also a good indicator as to how legitimate online betting sites are. The shady ones, more often than not, do not last that long as they will constantly get shut down for some reason. Therefore, if a betting site has been around for plenty of years, there is a good chance it is one that you will be able to trust. This is not to say that you cannot trust new sites, but they will have more to prove.
If you research a particular bookmaker and find a lot of negative reviews, then that is a big red flag. However, you need to remember that online betting sites will change ownership every now and then and will get their act together. So, if the negative comments are from many years ago and all recent comments are positive, then that is a really good sign.
We must stress that none of the criteria we spoke about here guarantees the trustworthiness of online betting sites. If you put them all together then you can be very confident that the bookie is legit, but you do need to proceed with a bit of caution to protect yourself. We recommend that you test a bookmaker out by placing small deposits until you are certain that you can trust them.
Betting Sites for Cricket – The Hallmarks of a Good Site
Nowadays, there are hundreds of sportsbooks for you to gamble at, but when there are so many about, just how exactly do you go about choosing the right sportsbook for you to bet at. Well, there are certain aspects that separate the wheat from the chaff.
Many people like to bet on cricket online, so we are going to use cricket betting sites as an example here. We will provide you with some important criteria to keep a lookout for when looking for betting sites for cricket to sign up with. However, these tips can also be used when looking for betting sites for other sports that you like to bet on. So, without further ado, let us get cracking.
Reputation is important: When you come across cricket betting sites that you like the look of and are considering opening an account with one or two of them, we suggest that you take some time to read some reviews before you go ahead and commit yourself. The reason why we give this piece of advice is that reviews give a clear understanding as to what some of your fellow bettors are saying about a site. If you come across nothing but negativity, then that is obviously not a good sign, and you should look at other bookmakers. There are many great cricket betting sites out there, like this one, so settling for a mediocre one is not something you will be required to do.
Odds are vital: Odds will vary between cricket betting sites, so it is important that you check out a number of comparison websites before you make a final decision. You should always make sure that you are signing up with a bookmaker that offers good odds consistently as this means that you will get the best value for your money whenever you place a bet.
Bonuses are not all equal: Sportsbooks have to provide new customers with good looking bonuses if they want new players to continuously open an account with them. There are people out there who feel that bonuses are created equally, but this is just not true. In the sports betting world, you will come across very good, average, and poor bonuses. Therefore, it is important that you do a little bit of research before you register with a bookie. You obviously do not want the scenario where you register with a bookie only to then come across an even better offer.
Good customer care is key: If a sports betting site has pathetic customer support, then you need to stay away from them and deposit your cash elsewhere. If you sign up with a bookie that has poor customer support, you will regret it when you encounter your first major problem. You should only think about registering with a sports betting site that comes with a live chat feature. To check if a bookie you are interested in has good customer care, send them a mock issue to see if they respond in the way you would expect.
Now that we have given you some tips to pay attention to when it comes to choosing a sportsbook, we are going to list some of the best online betting site for cricket fans:
Bet365
Betway
William Hill
888sport
Betfair
Paddy Power
10Cric
22Bet
Coral

Bwin
Spin Sports
Ladbrokes
Breaking the Law by Playing at Online Bookmakers
Why would anyone worry that they are breaking the law when playing at online betting sites? This is a question that anyone who lives in a place where online betting is fully regulated and legal might ask. Unfortunately, in some other countries across the world, there are those who understand why this is a necessary question.
These people do not know whether it is legal to place online bets because the online gambling regulations in their country are confusing, outdated, or both. It is just not clear what is legal and what is not, so people are naturally worried about whether they could be breaking the law.
Now, we are definitely not lawyers, but we have studied online gambling laws extensively and have come to two clear conclusions. The first conclusion that we came to is that the majority of legislation is aimed towards those who operate betting sites, while the second is that there are no laws in place that make it illegal for people to make sports bets online.
Therefore, this means that you have little chance of getting into trouble with the law for online gambling. We obviously cannot say that you are completely safe, but it really should not be an issue. However, it is vital that you steer clear of bookies that could possibly be operating illegally. Those operating illegal betting sites are much more likely prosecuted than their players, but it is not worth the risk. Even if you do not get arrested, which you probably will not, when an illegal gambling site is busted, all their assets are seized, meaning you will probably end up losing any money you have in your account.
There are many betting sites which operate 100% legally within their jurisdictions – stick with them and you should never have a problem regarding legal issues.
Personal Details Being Stolen or Sold at Sports Betting Sites
There are two different risks really. The chances of your personal details being sold on to third parties is something that can easily be avoided since you just need to use sportsbooks that have been licensed by reputable gambling authorities. These sites will not sell someone your email address, so you do not have to worry about receiving a lot of spam. Additionally, they will not sell on any of your personal information to fraudsters.
Using trustworthy and reputable sites will also decrease the odds of someone stealing your personal details. These sites all make use of the latest and best encryption and security technology to make sure that your personal data is as safe as possible. There is some risk still since even the best betting companies out there are susceptible to the best hackers.
However, realistically, there is a very slim chance that your personal date will be stolen from your bookmaker. With this being said, below we have provided you with some tips that will help to keep your details secure and prevent unauthorized access to your accounts. We really recommend you pay attention to these:
Install anti-malware and anti-virus software and keep it up to date.
Use very strong passwords that have a combo of lower and upper case letters, symbols, and numbers
Use different passwords for different sites.
Do not give your password or username to anybody.
Change your passwords often.
Use unique security questions and answers.
Do not send banking info on live chat, by email or by Skype.
Is Live Streaming Legal at Bookies Online?
In order to be considered a best online betting site, a bookmaker should offer their customers a live streaming service. These are great as they give you the chance to watch the action from your bet unfold. However, you might be sitting there wondering whether it is legal for sports betting sites to show live streams of sporting events.
The short answer to this question is that if a reputable online bookie is offering a live streaming feature, then you can certain that is legal. Where live streaming can break the law is if an online stream is offered in a country where broadcasting rights for that particular even forbid it from being streamed. However, you would never find such illegal streams at well-known and trustworthy bookmakers.
Becoming Addicted
There is another type of betting risk that we have not discussed yet, and it is a risk that you definitely should be aware of. A percentage of people do become addicted to gambling or experience some type of problem gambling. In order to stay away from such dangers, it is very important that you gamble responsibly.
The first thing that you should do is set yourself a budget that is based on how much you are willing to deposit. This should be a weekly or monthly budget, and it should be cash that you can afford to potentially lose and is not needed for more important things such as rent or bills.
When you have a budget, it is imperative that you stick to it. You should never try to recuperate your losses as this will just lead to you losing more money, and this is how problem gambling begins. Also, you should never borrow money to make a bet – if you do not have your own money, then you should not be placing bets, it really is that simple.
Most betting sites that you can open an account with will give you the option of setting your own deposit limits, and this is something you should definitely make use of if you believe that you are going to have an issue with overspending. If you have an addictive personality, then we recommend that you just avoid gambling completely – you might be able to control yourself, or you might now.
If you do develop a gambling addiction, then pay a visit to begambleaware.org. They have a team of professionals who have been dealing with problem gamblers for many years and they will be able to help you overcome any addiction that you have.